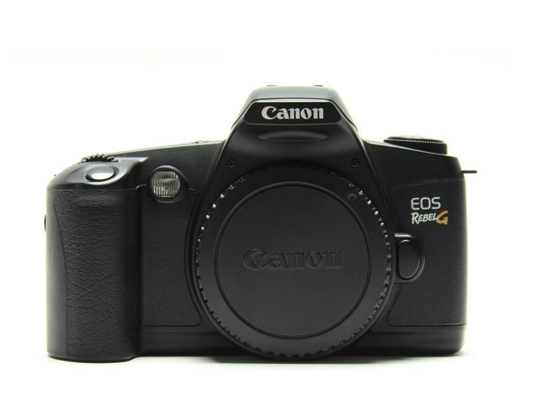 Canon EOS Rebel G body
I was going to give this to a friend but now that's not needed so i think I have a new camera. I wanted to find a simple and light 35mm camera that was better than a point and shoot. Also something cheap.
Super small and light for a SLR. It looks like a baby next to my EOS 3. I kinda want to put a 40mm f/2.8 pancake on here. The body is about 14oz (for comparison Canon 5D Mark III is 34oz.) and I think the 40mm lens is 4.6oz.
I don't know if this will come on my next bike tour but based on size and weight it would be my first recommendation for a low cost SLR camera. If I still own this when I depart on my next tour I'll be sure to put this in my box of spare crap I intend to leave with a friend so they can mail me replacement/re-up items.
Pros: cheap, light weight, very small for SLR, fun to use, uses any Canon EF lens.
Cons: all plastic so not super tough, only 3 auto focus points & they do not light up, viewfinder only shows 90%.
Made in Taiwan
Update: stolen Jan. 2013