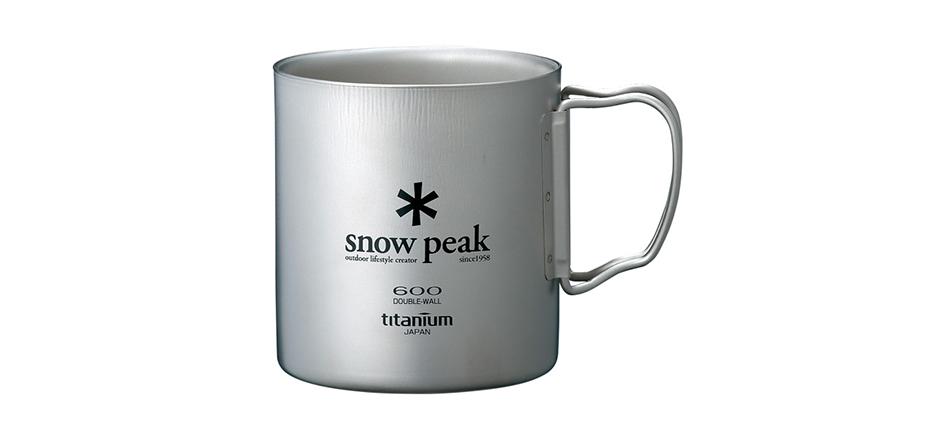 Snow Peak Titanium Double 600 Mug MG-054

Snow Peak Trek Titanium Plate STW-002T

Snow Peak Titanium Fork & Spoon Set SCT-002

Snow Peak Wood Party Knife NT-041
Thru an associate I was able to get a unbeatable deal on some Snow Peak items. I first thought to only go for the Ti French Press and a baller mug. But decided to stick with my current coffee making method and instead upgrade my tableware. My stainless biner mug is good because it has a lid but that lid is a bit of a pain to open sometimes and it is only 12oz capacity (to the very top, no lid). Plus it weighs 9.6 oz. versus this being 5.1 oz in weight for a 20oz capacity. I think that's an improvement even though I lose the closure option.
I never carried a plate on a bike tour before but adding 2 oz is totally acceptable and with a diameter of 7.5″ I'm sure I'll be able to store this easily.
I don't mind a fork and spoon that are on a diet (SCT-002 is 1.4 oz for both) but a knife has got to be a knife (NT-041 is 1.6 oz and length is 9″). The Ti knife in SCT-001 is so dainty it looks like it made for nothing bigger than those peel top mini butter pack you get in to-go food orders. Hence the Ti/steel mix of cutlery.
All are made in Japan.