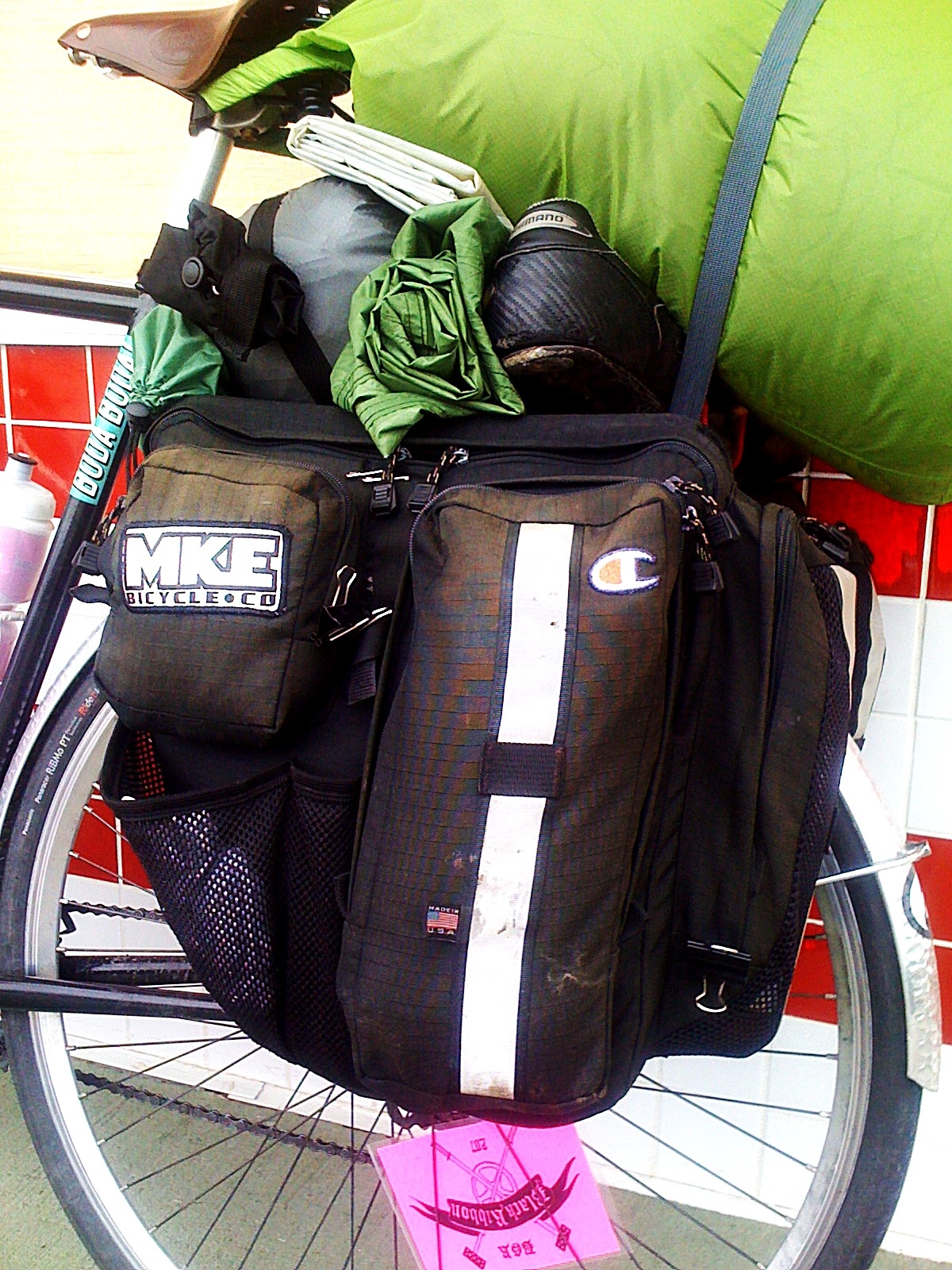 Late 90's Cannondale Overland panniers.
I bought these over quite a few years ago. Not water proof but breath well dry fast and don't stink. Four tours these have seen. Going strong. 3 outside zippered pockets, 1 mesh pouch and the large main compartment on each side.
I bought these at a local bike shop in Ohio. Think I paid $170 for the pair.
Hand made in USA.
6/14 edit: These have seen better days. Sun faded, weakened stitching, torn edges and beat up zippers. I'm going to try to sew new bags and re-use the inner frames and hardware.