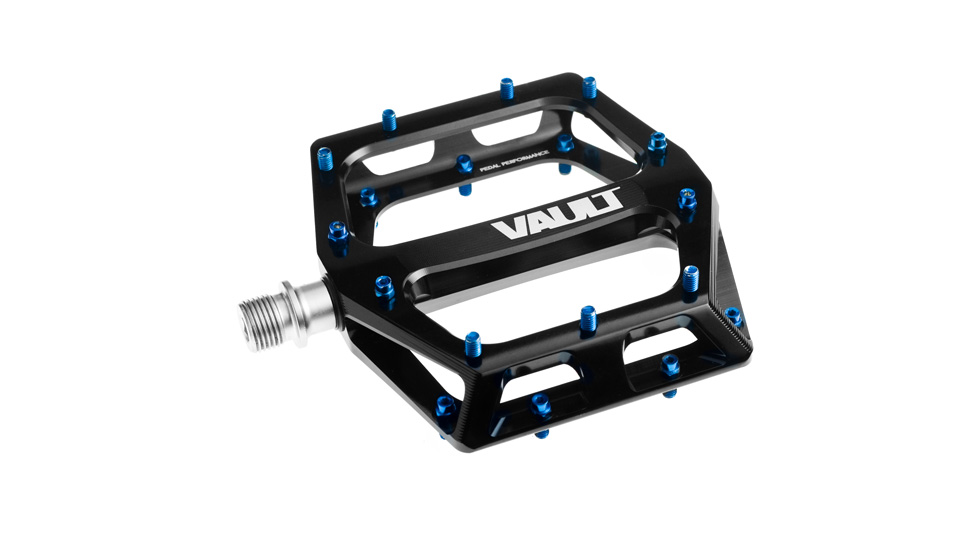 4 tours of riding clipped in. Two with SPD & road shoes and two with the LOOK style SPD-SL and road shoes. But I think I'm done with that. Not throwing them out, just swapping them out. Next tour I'll try simple platforms and one pair of shoes for riding and walking. More mobile, less cloppy. I ride platforms everyday already I just hope its good enough for a loaded bike up hills.
The Vault pedal is large, light, comfortable, grippy, way stronger and stiffer than any plastic BMX pedal. The concave shape feels good underfoot. Installs  with a 6mm.
Over the years I've tried many brands to find a great platform, so has Joe at BMW. He had a pair of these and i borrowed them for a few days. The feel of the concave and the greater surface area are what sold me.
Tools: 6mm, 2mm for pins