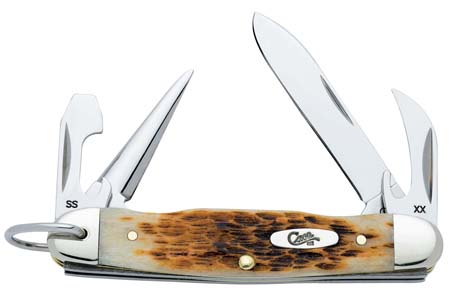 Case calls this the Jr. Scout #244. It's a simple spear blade, can opener, bottle opener, screwdriver and leather punch.
Length closed: 3 ⅜"
I used the leather punch once on my belt, thing works like a charm.
This knife is something that was left behind in a bar I worked at years ago. We held it for 30 days and no one claimed it so I kept it.
Cost: Free
Weight: 1.9oz (55g)
Made in USA